Pickguard Screws For Fender Extra-Long #4 x 5/8" Phillips Oval Head (20 pcs) - Nickel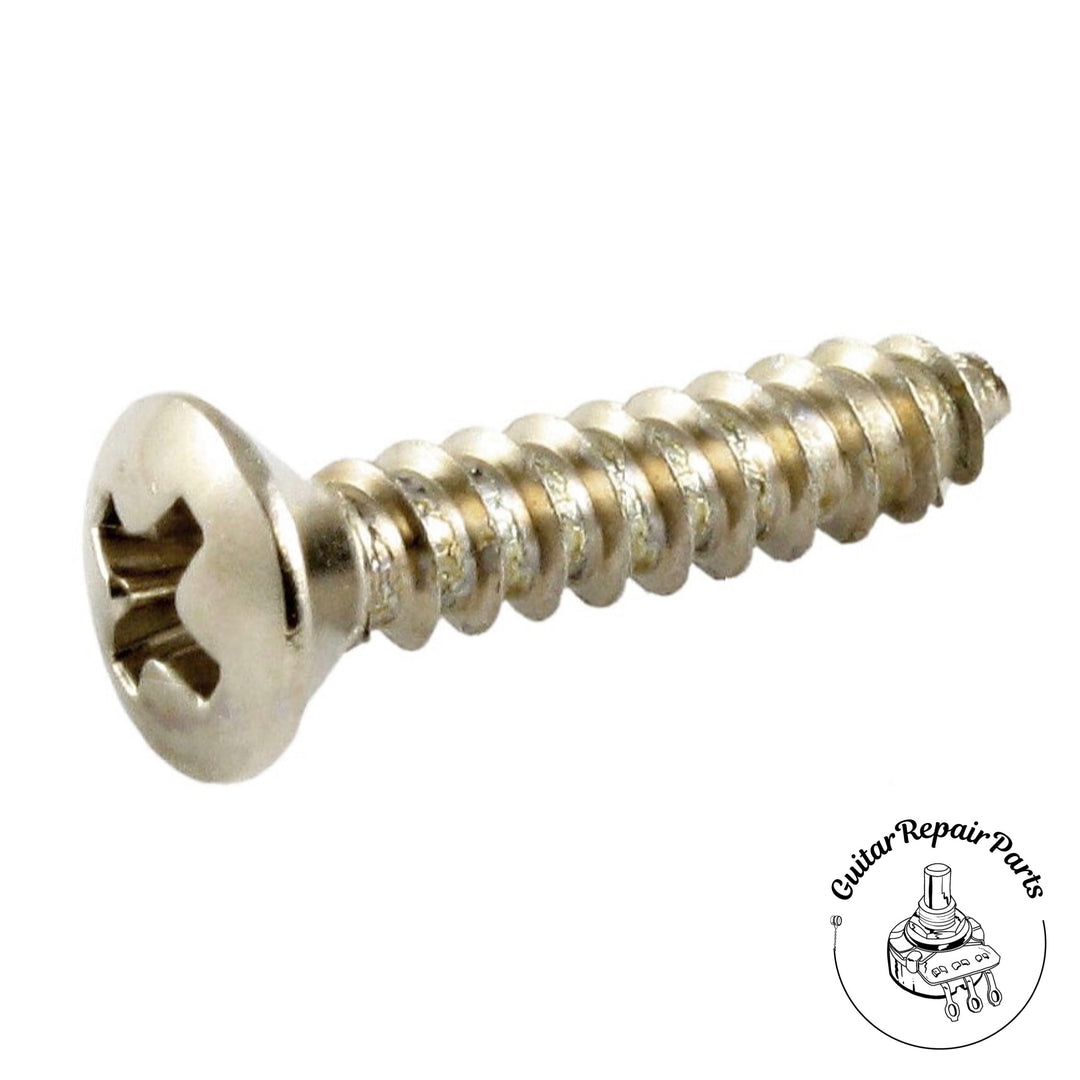 OPEN BOX ITEM: We typically stock small parts like this in bulk. As such, this item may arrive without retail packaging.
Long pickguard screws, Oval Phillips head, #4 x 5/8".  (20 pieces) The added length can provide extra gripping strength for worn holes. The head diameter is roughly 0.2"
Professional installation is strongly recommended. Improper installation may result in damage to the product and/or instrument.