Plastic Humbucking Pickup Rings w. Flat Bottom For Epiphone / Import Guitars - Cream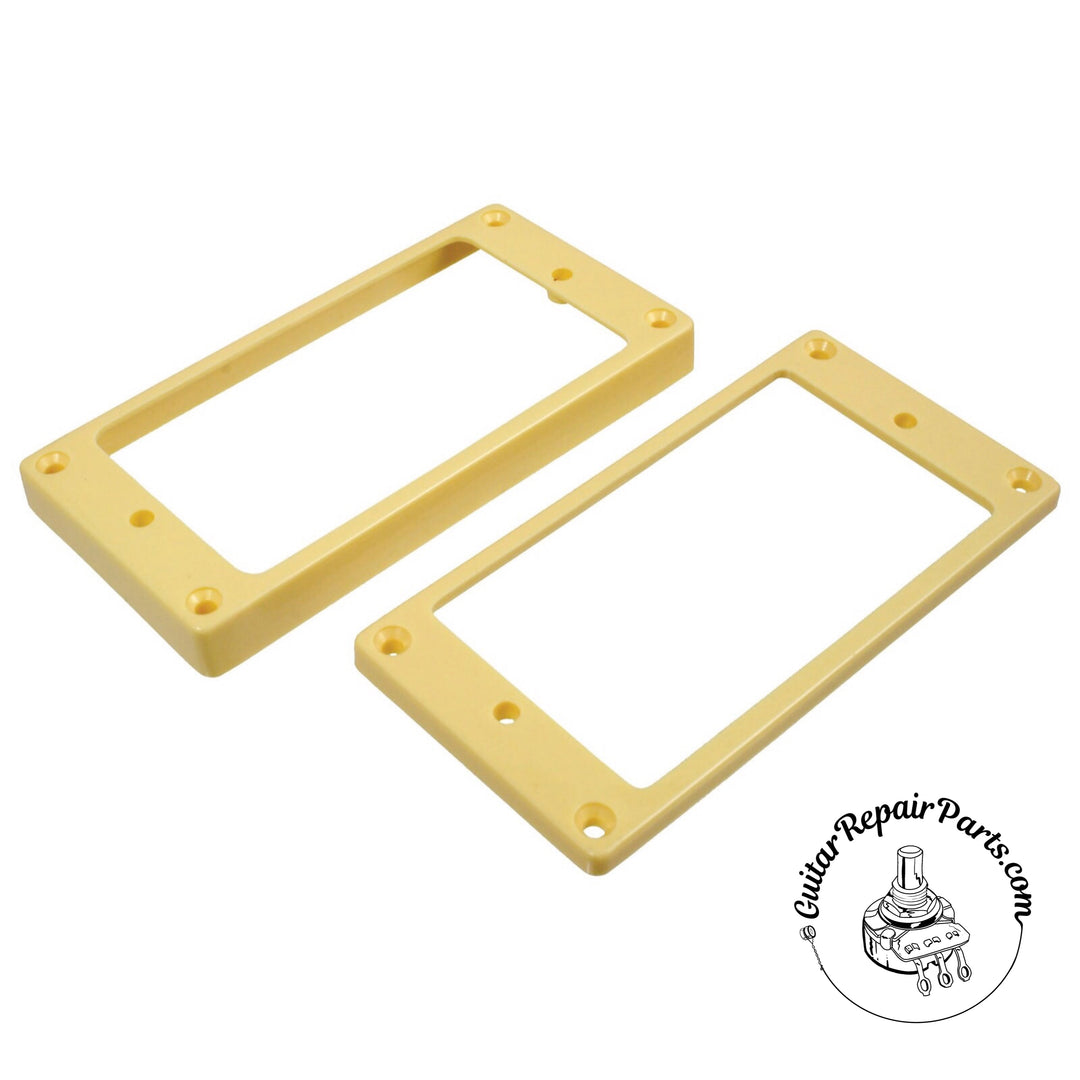 Allparts PC-6743-028 Set of two humbucking pickup rings for neck and bridge. Flat bottom and slanted sides.Two heights: Low for neck position and high for bridge position.
The footprint of these rings is a bit larger than the standard ring; They fit some Epiphone and other import guitars that utilize these dimensions and for which suitable rings are hard to find.
This listing includes the mounting rings only. We also offer a variety of pickup mounting ring and pickup height adjustment screws to meet most any need.
Specifications
Length = 91.8mm

Width = 46.4mm

screw spacing length 83.0mm

screw spacing width 37.0mm

Note about "cream" colored products: There have always been slight variations in the color of cream plastic parts. It's not uncommon to see guitars with bindings, pickup rings, toggle switch rings, switch tips and pickguards that don't perfectly match in color. While we have done our best to accurately represent the product, we cannot guarantee that this product will perfectly match other "cream" hardware.
Professional installation is strongly recommended. Improper installation may result in damage to the product and/or instrument.