Bass / Guitar Bridge Height Adjustment Set Screws Hex 6-32 x 1/4" (8 pcs) - Stainless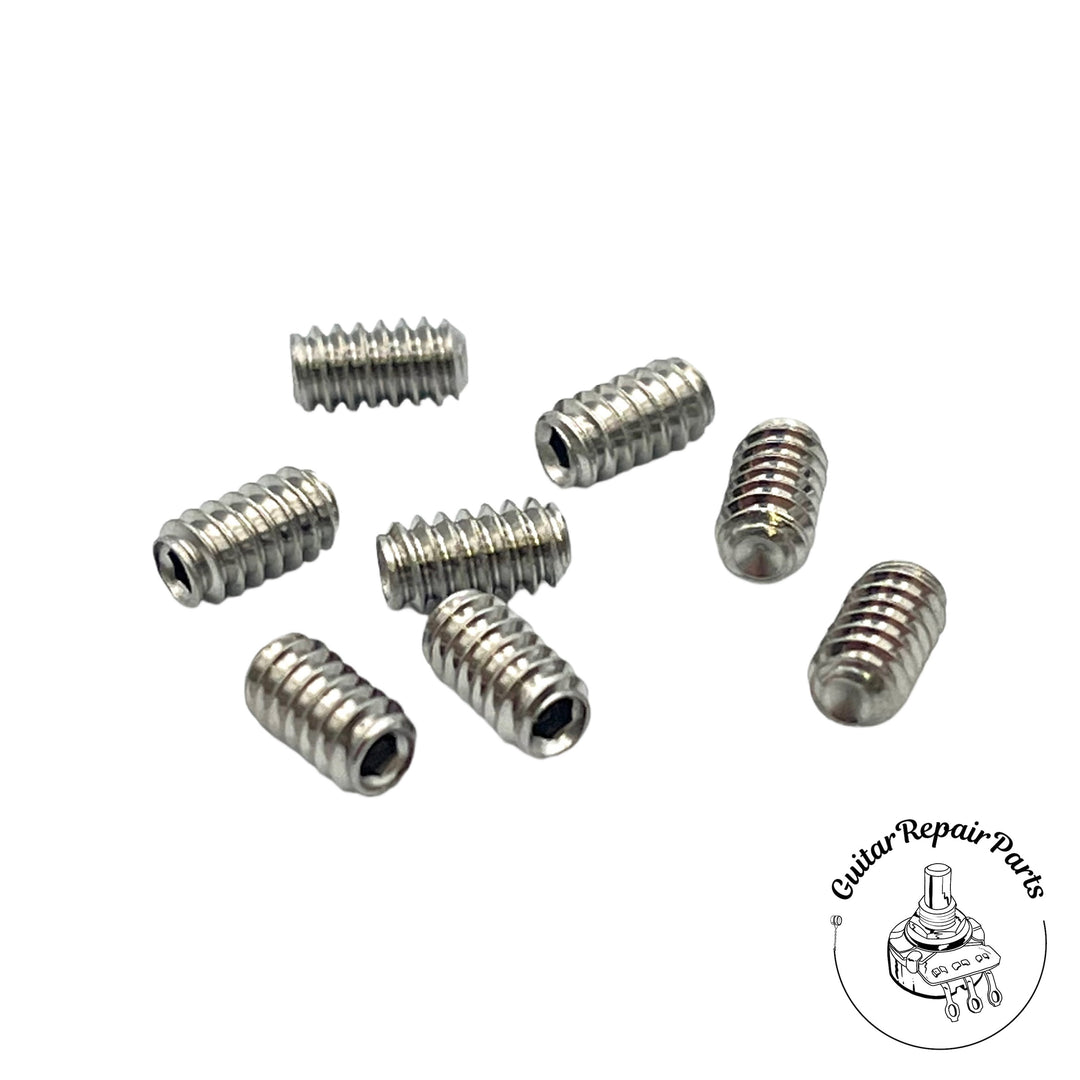 OPEN BOX ITEM: We typically stock small parts like this in bulk. As such, this item may arrive without retail packaging.
Bridge height screws (8 pcs.), for bass or Tele ®, hex head, stainless steel, #6 - 32 x 1/4".
Professional installation is strongly recommended. Improper installation may result in damage to the product and/or instrument.