Plastic Endpin Strap Button For Acoustic Guitar (1 pc) - Cream w. Black Dot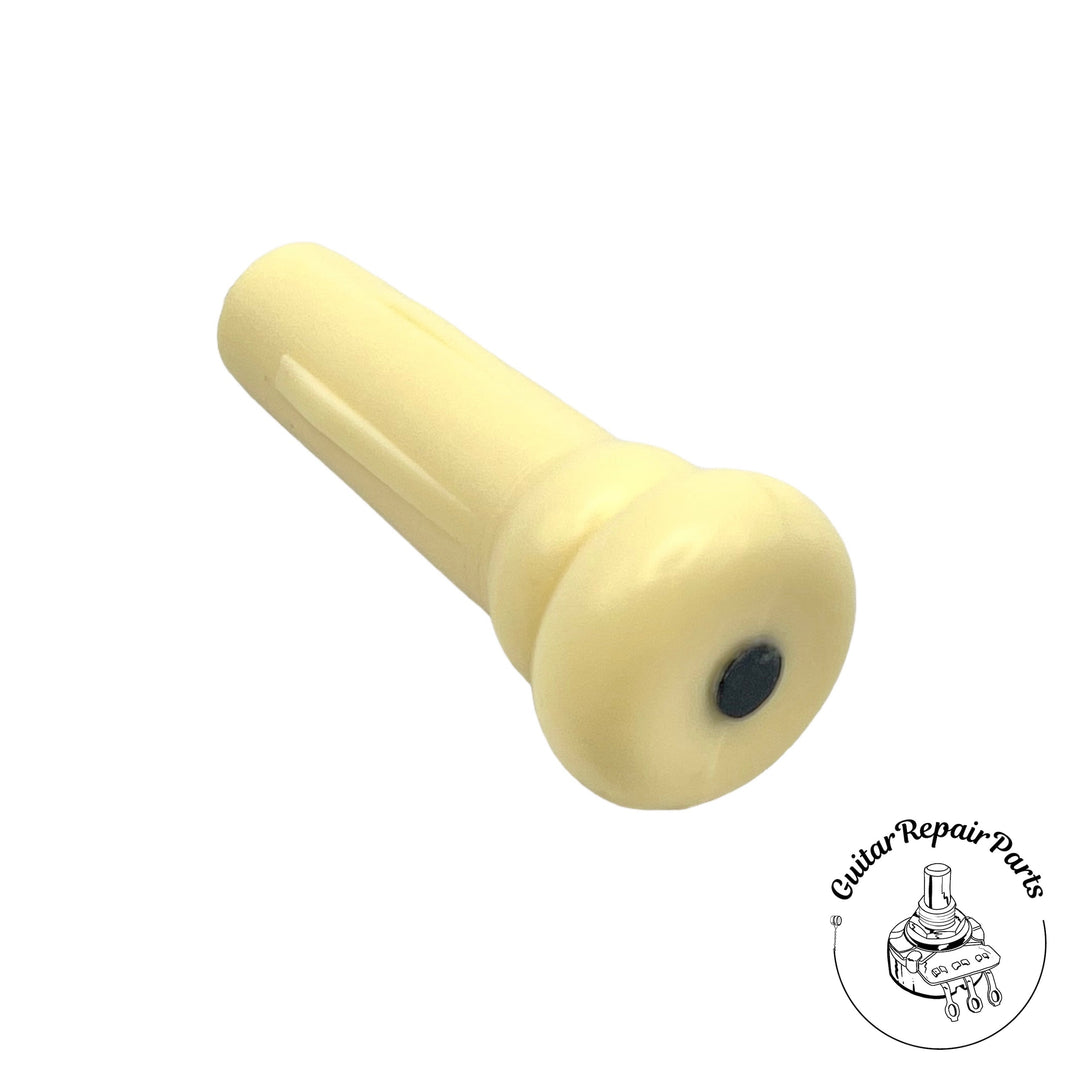 Plastic push-in endpin strap button for acoustic guitar.
Specifications:
8.25mm at widest insertion point
30mm total length of pin
Sold individually
Note about "cream" colored products: There have always been slight variations in the color of cream plastic parts. It's not uncommon to see guitars with bindings, pickup rings, toggle switch rings, switch tips and pickguards that don't perfectly match in color. While we have done our best to accurately represent the product, we cannot guarantee that this product will perfectly match other "cream" hardware.
Professional installation is strongly recommended. Improper installation may result in damage to the product and/or instrument.