Strap Button / Fixed Bridge Mount Screws #5 x 1" Phillips Oval Head (6 pcs) - Gold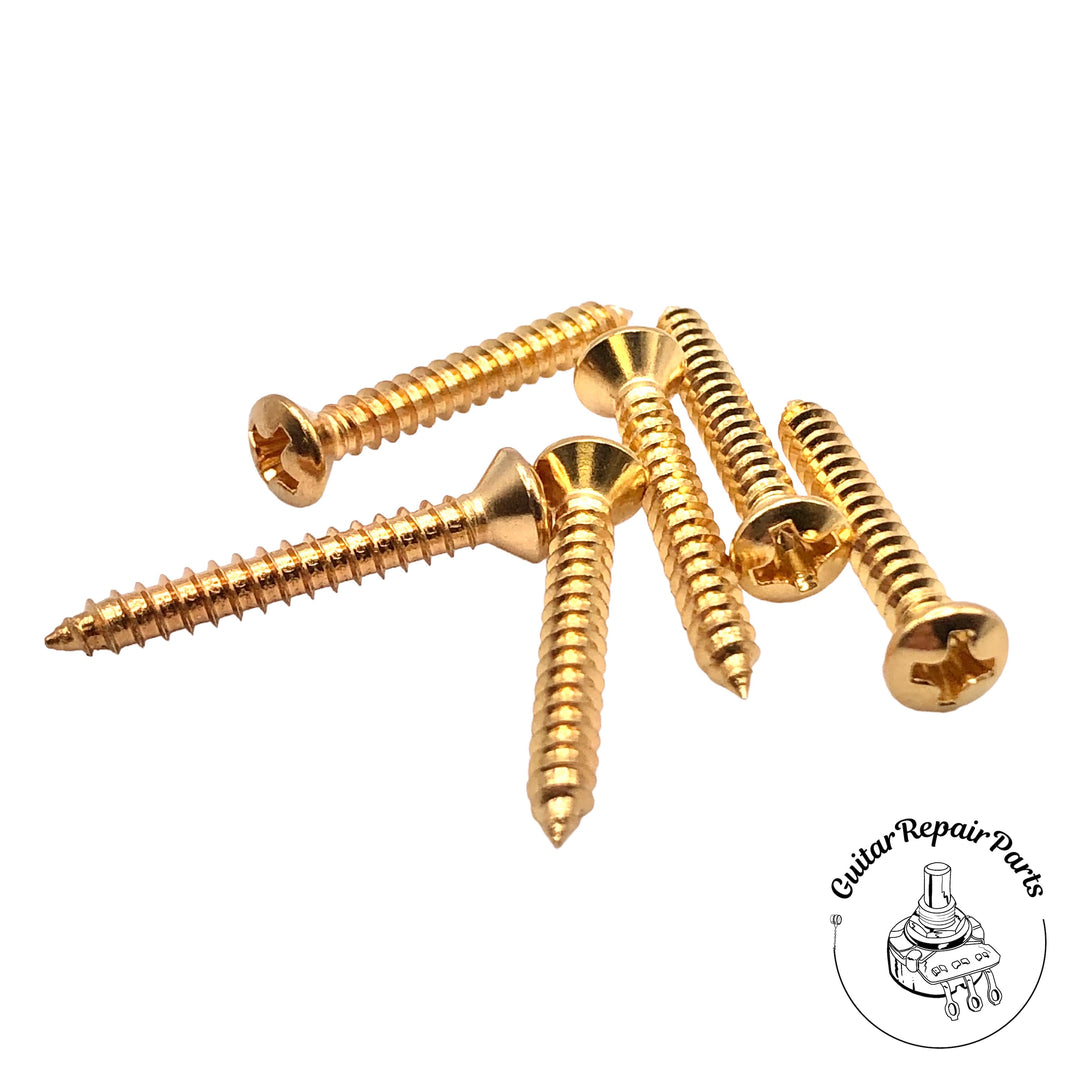 OPEN BOX ITEM: We typically stock small parts like this in bulk. As such, this item may arrive without retail packaging.

This screw is generally used to attach strap buttons to a guitar. It is also sometimes used to secure both bass and guitar fixed bridges. Oval Phillips head, #5 x 1" long.

Professional installation is strongly recommended. Improper installation may result in damage to the product and/or instrument.